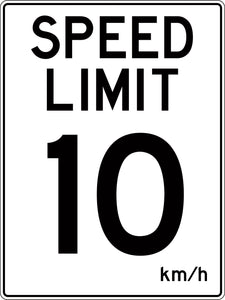 Key features include:
Keep roads and workplaces safe with our traffic sign "Speed Limit 10" km/h. Made from sturdy metal or poly, you can easily mount it to walls, posts, and more with pre-drilled holes. Keep yourself and others aware of the speed limit with this well-visible sign.
Traffic signs are used to communicate important information to traffic in or near  the workplace.
Complies with AS 1319.