Why Workplace Traffic Management Plans Are Important
Managing warehouse traffic and workplace traffic safety through the use of a workplace traffic management plan is a critical process for ensuring your workplace is safe and free of hazards and risks to the health and safety of your people and your assets.There are many workplace traffic management plan templates, forklift traffic management plan templates, worksafe incident notification guides, warehouse traffic management plan templates, and general guides for workplace traffic management online, however none will account for the nuances of your workplace and give a clear plan to satisfy the strict requirements of WorkSafe Traffic Management, WorkSafe Notices / Safework Notices.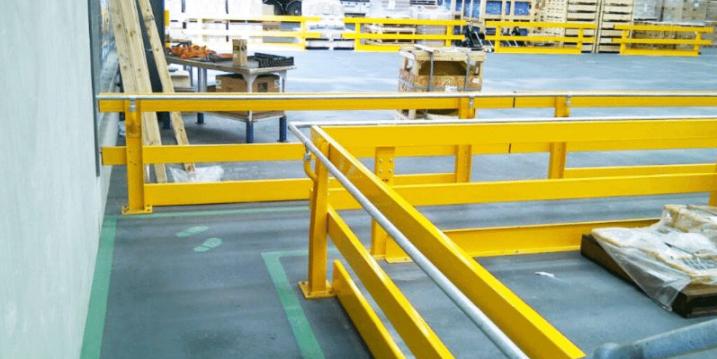 The movement of workplace vehicles and heavy equipment around warehouses and other workplace environments pose major risks to your health and safety outcomes if your business does not have proven traffic management plans in place. 
Lowered mobile plants moving in and around a workplace, reversing, loading and unloading are frequently linked with death and injuries to workers and members of the public. During the 2010 – 2014 period alone there were 91 fatalities recorded as a result of moving plants in the workplace.
Below is an explanation of how Workplace Traffic Management Consultants can help you.
Our Approach to Workplace Traffic Management
Under Australia's strict workplace health and safety laws, persons conducting a business are required to ensure the health and safety of workers and third parties so far as is reasonably practicable. 
Proactive Group Australia offers comprehensive workplace traffic management consulting services to businesses across Australia and New Zealand. Empowering organisations to develop effective workplace traffic management plans that cover Safe Work Australia's General Guide for Workplace Traffic Management. 
We pride ourselves on our reputation as Australia's best workplace traffic management consultants.
Importantly, traffic management safety risks associated with using vehicles in the workplace are inclusive of hazards presented at nearby road traffic zones, pedestrian pathways, warehouse pedestrian walkways, or forklift traffic management. 
Has your business recently received a WorkSafe Improvement Notice or WorkSafe Notification Form? 
Proactive Group Australia can easily help you fulfil your workplace health and safety (WHS) obligations, WorkSafe Notification requirements, notify worksafe of an incident and complete your WorkSafe Incident Notification Forms, navigate and avoid WorkSafe Infringement Notices, and brief you on when to notify WorkSafe and how to submit Worksafe Incident Notifications.
Other references to WorkSafe notices include: 
Worksafe notification
Worksafe pin notice
Risk Assessment
Our expert consultants work with you and your workforce to identify the specific hazards in the workplace in alignment with the best code of practice traffic management in workplaces. These may include:
Interaction between people and moving plant & vehicles;

Vehicle movements, Reversing Vehicles, Traffic routes

Speed limits, Designated Driver safety zones
Loading and unloading areas including Unloading exclusion zones
Car parking areas and Lots
Pedestrian walkways, paths, exclusion zones and traffic crossing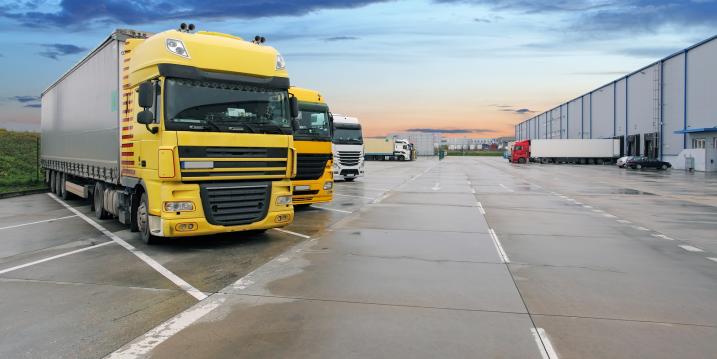 We will also review the workplace layout, processes, incident and injury rates and traffic and plant movements to develop an informed Work Traffic Management solution.
Following the identification and assessment of hazards and risks, we will develop a workplace traffic management plan specific to your workplace. Controls may include:
Line marking to define access routes, traffic flow, pedestrian walkways, loading and unloading exclusion zones and traffic controls;
Warning lights and audible alarms;
Forklift pedestrian detection systems and blue halo light systems
Signage and vehicle traffic control devices;
How to enforce speed limits, speed limiting devices;
Administrative controls such as procedures and training.
Our plans are based on the recommendations of Safe Work Australia, Safework NSW, SafeWork QLD, WorkSafe Vic, SafeWork SA Worksafe WA, NT Worksafe, Worksafe NZ and Regulatory Authorities.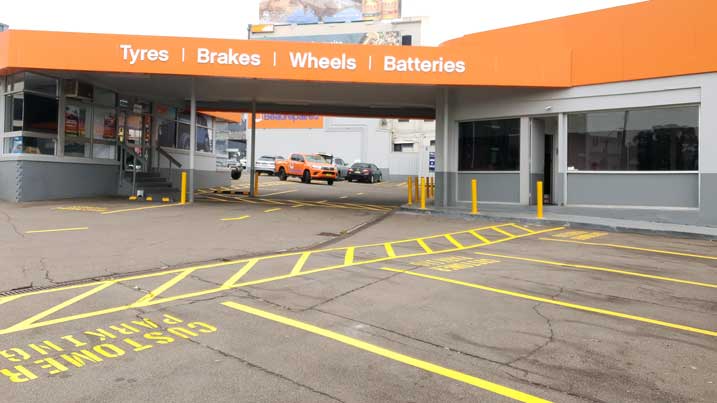 Project Implementation 
Proactive Group Australia can assist with specification, supply and installation of Traffic Management control measures to deliver an end to end solution for your workplace. Our holistic approach to Workplace Traffic Management provides the right balance of administrative and physical controls considering your budget.
Instruction & Training
Communicating the plan to all stakeholders is critical to ensure the successful implementation of the plan. We will assist with developing:
Safe Work Procedures
Induction material
Training material
Who is Proactive Group Australia?
Proactive Group Australia is a leading provider of Quality, Safety and Environmental management systems, ISO management systems, specialised WHS services, workplace traffic management and inspection services to businesses throughout Australia and New Zealand.
Proactive Group Australia are a team of Workplace traffic management consultants that pride themselves on their knowledge and expertise. 
Our consultants are strategically located across Australia to deliver assistance to clients.
We help our clients with the following:
PIN Notice consulting
Worksite Traffic Management
Warehouse Traffic Management
Worksafe Notifications
Pedestrian Walkway Barriers
Pedestrian Walkways in the Workplace
Factory Traffic Management Plans
Industrial traffic management plans
How Proactive Groups Supports Your Workplace Traffic Management Plan
If you're realising the benefits of a workplace traffic management plan and want to learn more about the products that can help boost your WHS protocols, read on. Here are the key features, products, and brands that can help you integrate an actionable, achievable, and effective traffic management plan at work today.
Brands: Every brand that we stock in the Proactive Group warehouse is a qualified, experienced supplier in the workplace equipment and safety gear industry. From local manufactures to recognised international brands, we only work with suppliers who prioritise safety and quality.
Products: We know that every workplace and warehouse has different equipment needs. To design an effective WHS and traffic management strategy that will work for you, our range of products is always growing to ensure you can custom design an equipment set up that will work for your people and space.
Key Features: Heavy duty, hard wearing materials, and always keeping workplace and people safety in mind, every one of our products prioritises the features that will stand up to the toughest worksites and working conditions. From durable material and manufacturing through to fluorescent colours and reliability that will stand up during an emergency event, the Proactive Group Australia team knows which features are needed by high-risk workplaces because we've been there ourselves.
If you need support strategising, planning, and purchasing the needed equipment to integrate an effective warehouse traffic management plan, connect with the Proactive Group Australia team today. Our in-house experts know the ins and outs of each of the brands we carry and the suppliers we work with, and they can help match you with the right Solution to keep your people and workplace safe.

Talk to our team today about the right solution for your workplace no matter the size or location.