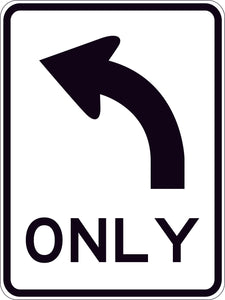 Key features include:
Our Traffic Sign 'Only (Arrow Up and Left)' is made from durable and resilient aluminium or poly, with screw mounting holes for easy installation. Ideal for both indoor and outdoor locations, this sign will clearly and effectively convey the instructions you need.
Traffic signs are used to communicate important information to traffic in or near  the workplace.
Complies with AS 1319.