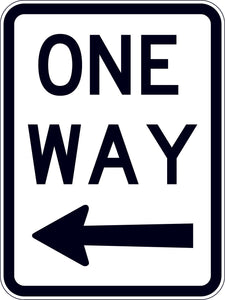 Key features include:
Our Traffic Signs One Way with a left arrow is the perfect solution for organizing and managing traffic. Constructed with either aluminum metal or poly, the durable and easily visible road sign measures either 600x450mm or 600x800mm. Enhance safety measures and ensure traffic management with our reliable traffic sign.
Traffic signs are used to communicate important information to traffic in or near  the workplace.
Complies with AS 1319.
Available in various materials and sizes.