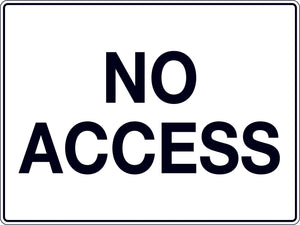 Key features include:
Secure your location with this 'No Access' sign. Choose between metal or poly construction and mount it securely with the four holes in the corners. Enjoy peace of mind with this durable and effective sign.
General signs are used to communicate important information to persons in or near  the workplace.
Complies with AS 1319.
Available in various materials and sizes.