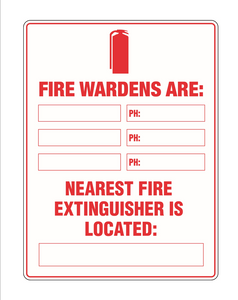 Key features include:
The Fire Wardens signs are essential in the event of a fire. Clearly showing who the Fire Wardens are and where the nearest fire fighting equipment is. Fire safety has never been easier with our range of Fire Warden Signs.
Fire Wardens Are: Sign is for displaying the names of the fire wardens in the workplace.
First Aid Officers Are: Sign also available.
We accept purchase orders from Government Departments & Schools