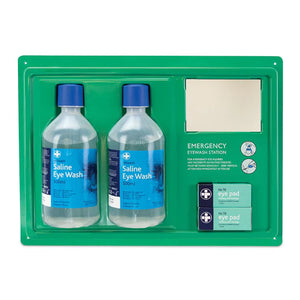 Key features include:
Kit features:
ABS Plastic Design with translucent dust cover
2 X SALINE EYEWASH 500ML
2 X NO.16 EYEPAD DRESSINGS
1 X MIRROR
This first aid kit is ARTG Registered (no. 128314). All products are manufactured and distributed in accordance with stringent quality assurance procedures.
Intended Purpose:  A convenient collection of equipment and materials for the rapid, initial treatment of an injury
Health Warning: Always read the label and follow the Directions for use.