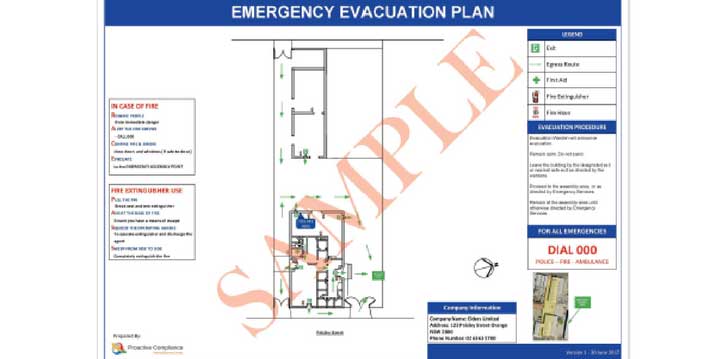 Emergency Plans
Emergency Evacuation Diagrams are mandatory for all Australian Workplaces and multiple residency buildings, and are essential to assist with safe evacuation during an emergency. All diagrams must comply with Australian Standard 3745-2010.
Our design team can create a plan if you have never had one before, or if you have existing plans, we can review them and bring them up to meet the standard required.
The diagrams we provide include all the essential requirements and are produced in accordance with Australian Standard 3745-2010 Planning for Emergencies in Facilities.
What Must Emergency Plans Include?
To be compliant with the Australian Standard 3745-2010, all Emergency Evacuation Diagrams must include the following:
Pictorial representation of the floor or area
"YOU ARE HERE" location
Fire stairs
Fire indicator panel
Locations of firefighting equipment (hose reels, hydrants, extinguishers, and blankets as applicable)
Warden intercommunication points, manual and emergency call points
Main controls/panels for any installed occupant warning system
Designated Emergency Exit points
Paths of exits (if required)
Standard evacuation instructions
Locations of Assembly points
First Aid Stations and Kits
Spill Response kits
Hazardous Chemical Storage locations
Appropriate legends
Evacuation diagram validity date
Emergency Procedures and Planning
An essential feature of managing emergencies is the development, establishment, and documentation of emergency procedures.
This includes the development of site-specific emergency procedures manuals as well as fire and evacuation diagrams, all of which need to be fully compliant with the Australian Standard AS3745.
It is important to remember that to have an effective emergency plan in place, your Emergency Procedures need to be:
• PREPARED correctly to meet all applicable requirements
• RELEVANT to your business
• IMPLEMENTED and all personnel receive appropriate training
• MAINTAINED to ensure a safe and successfully managed evacuation in the event of an emergency
The team at Proactive Compliance will work closely with your company's emergency planning personnel to help you reach full compliance.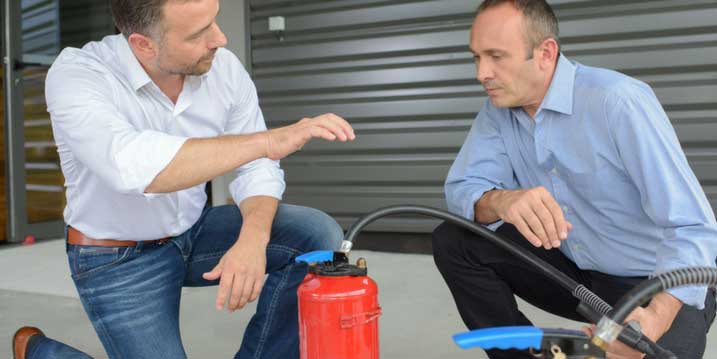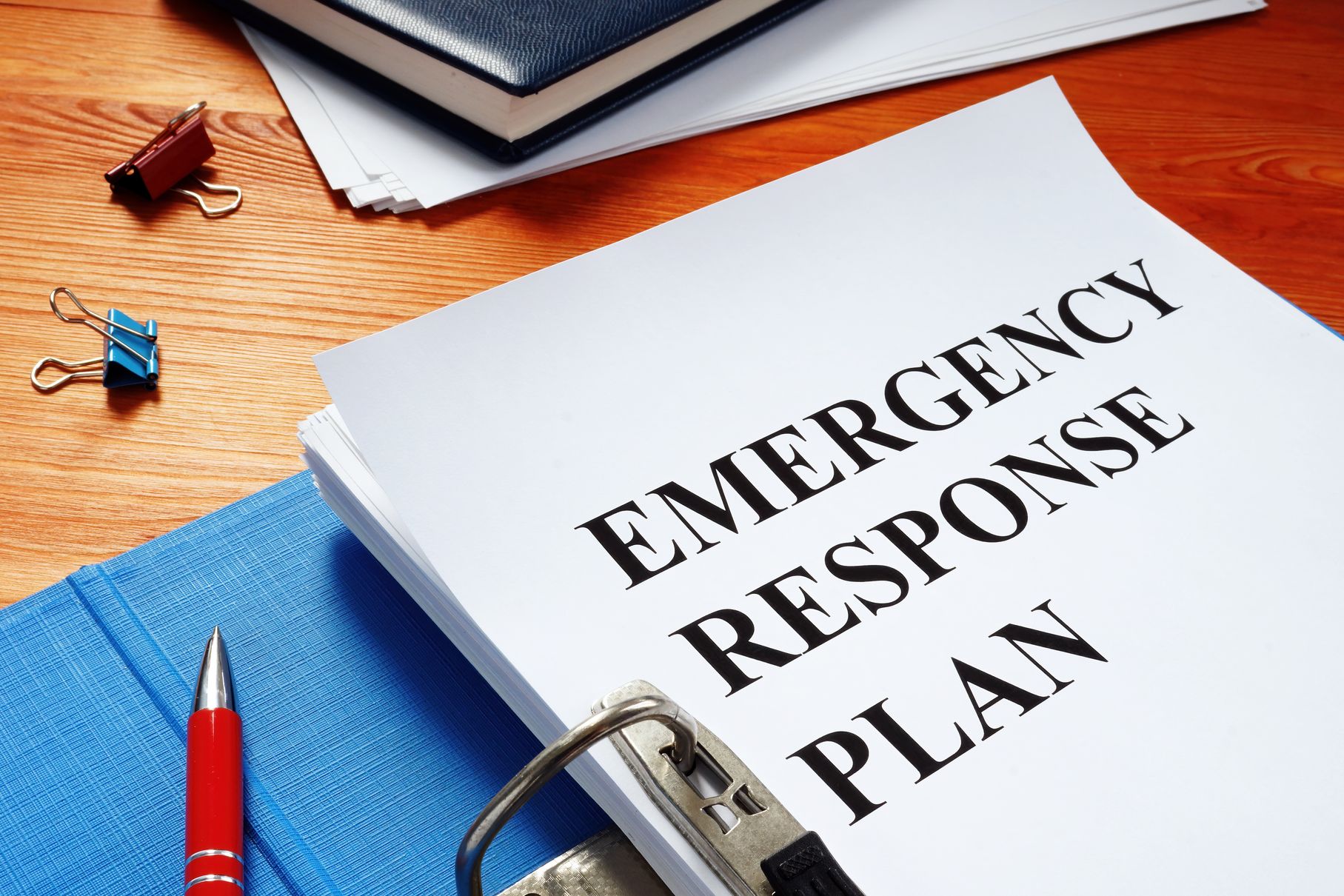 OUR EMERGENCY PLANNING PROCESS
A comprehensive site inspection will be carried out to:
• Identify risks/hazards found within or near the building that may impede or interfere with occupant safety
• Identify and address safe exterior assembly areas
• Evaluate work practices and issues that need to be accounted for when developing emergency responses, e.g. special hazard areas, evacuation of occupants, visitors, mobility impaired occupants, evacuation with limited staff, shift times, potential internal and external emergencies
• Examine the building's safety and essential services, including fire alarm panels, automatic detection, alarm system, communication systems, sprinkler systems and portable firefighting equipment
The Emergency Procedures Manual will then be written in accordance with AS3745 and will include the following:
• Building profile
• Human Resources information
• Fire and evacuation procedures including:
– Chief and Deputy Chief Warden responsibilities and procedures
– General Staff Procedures and Responsibilities
– After hours procedures (i.e. minimal staff)
– Firefighting equipment (types and method of operation)
– Preventing emergencies
– Medical emergency (this is an optional element and may incur an additional fee)
• Procedures for special situations may include evacuating people with disabilities, unconscious people, and people refusing to leave, gas leaks, civil disobedience, armed intrusion and hold-ups
The team at Proactive Compliance have the expertise and qualifications in all areas of emergency planning and operational management, and will work with your company in an efficient and cost-effective manner to develop a customised and comprehensive Emergency Management Plan so you can be confident that whatever the situation, you have met all your legal responsibilities and your moral obligations.