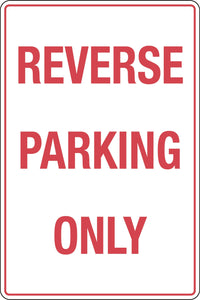 Key features include:
This metal traffic sign is suitable for any parking lot. It features 'Reverse Parking Only' in bold print and measures 450x300mm with pre-drilled holes for easy mounting. Bright colours ensure it's easy to read, making it a great choice for any parking lot.
Traffic signs are used to communicate important information to traffic in or near  the workplace.
Complies with AS 1319.