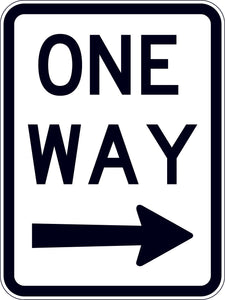 Key features include:
Our traffic sign 'One Way Right Arrow' is a professional-grade sign that is perfect for providing directional guidance for approaching vehicles. It is available in both aluminium metal or poly for maximum durability. Sized at 600x450mm or 600x800mm, this sign is sure to make roads and workplaces safer and reduce mistakes and accidents.
Traffic signs are used to communicate important information to traffic in or near  the workplace.
Complies with AS 1319.
Available in various materials and sizes.