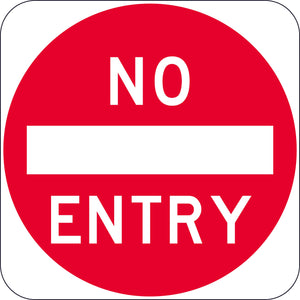 Key features include:
This 'No Entry' traffic sign is perfect for preventing unauthorized access to any area. Comes with screw holes for secure and easy installation. Help ensure safety and security in restricted areas.
Traffic signs are used to communicate important information to traffic in or near  the workplace.
Complies with AS 1319.
Available in various materials and sizes.