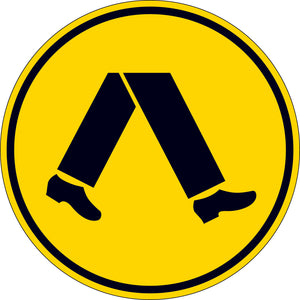 Key features include:
This traffic sign features a round aluminium body with a 'Pedestrians Crossing Symbol' design to warn drivers of pedestrian crossings. The durable construction gives long-lasting visibility, while the unique symbol is ideal for use in both urban and rural environments.
Traffic signs are used to communicate important information to traffic in or near  the workplace.
Complies with AS 1319.
Available in various materials and sizes.