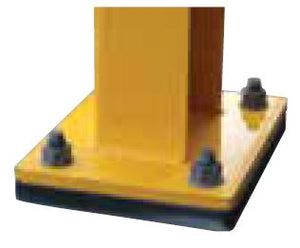 Key features include:
Keep pedestrians safe with our Heavy Duty Pedestrian Safety Barrier Impact Absorption Kit. Made with high-quality materials, these kits provide reliable protection and absorption of impact energy. Ideal for workplaces, warehouses and more.

Key Features:
• Designed to isolate pedestrians from the risk of moving plant
• Reduce the risk of pedestrian interaction
• Designed to suit Australian workplaces conditions
• Impact-absorbing
• Easy Installation
• Installation available on request
• Helping you comply with your WHS Obligations
Code for Barriers 1-4m long: WTMP-2512-VIAMK-1m-4m
Code for Barriers 5m long: WTMP-2512-VIAMK-5m

Click here to view our Workplace Traffic Management Consulting Solutions.