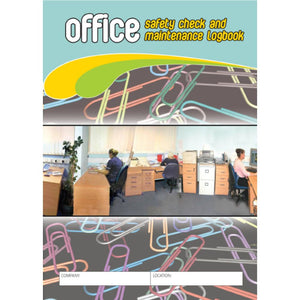 Key features include:
Product Description: The Office Safety Check and Maintenance Logbook is a comprehensive tool designed to ensure the safety and maintenance of your office space. It includes 12 months recording with daily checklists and logs for various safety measures and maintenance tasks, allowing you to easily track and document your efforts in keeping your office environment safe and well-maintained.
Features:
Easy-to-use format with clear instructions and spaces for recording dates, findings, and actions taken
Durable and portable design, perfect for keeping in your office or carrying with you during inspections
Handy A5 logbook
Benefits:
Promotes a safe and healthy work environment for employees and visitors
Helps you comply with Australian safety regulations and standards
Provides a systematic approach to office maintenance, reducing the risk of equipment failure and costly repairs
Allows for easy documentation and tracking of safety measures and maintenance activities for record-keeping purposes.