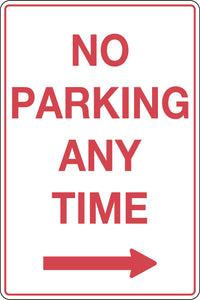 Key features include:
Ensure compliance and safety in high traffic areas with this 'No Parking Any Time (Right Arrow)' traffic sign. Constructed of sturdy metal, this carpark sign is durable and easy to identify, helping to protect the general public and drivers alike.
Traffic signs are used to communicate important information to traffic in or near  the workplace.
Complies with AS 1319.