Completed Project in Sydney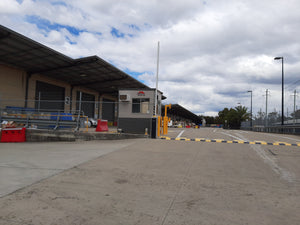 Proactive Group Australia recently completed a turnkey Workplace Traffic Management Project for an online retail & fulfilment Client in Sydney. This project included an in-depth site study, risk assessment and drawings along with a range of control measures to suit the requirements of the site.
The client approached Proactive Group Australia seeking an end to end solution to a project they had been working on for 5 years. Our team were able to deliver the full project in 6 months, including consulting and a customised training package to ensure that the solution was utilised for maximum protection of all staff and to reduce any plant, vehicle and pedestrian interactions.
Solutions included:
Removal of redundant gates and fencing, Repair of associated concrete
Install of 30T speed humps
Install of bollards
Install of pedestrian barrier
Expandable barriers
Line Marking removal of redundant lines
Line marking of walkways, loading bays and lanes, etc
Gate house with electrical and data connections, air conditioning and desk solutions
Driver safety zones
Signage - Standard and Custom
Sign posts
Flexible lane markers
Removal of redundant bollards and concrete repair
Contact our team today on 1300 553 371 to discuss your requirements and ensure your workplace is safe and efficient.