What are the WHS Fines and Penalties 2023?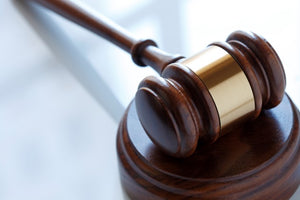 The types of fines that may be issued for breaches of WHS laws can vary depending on the severity of the offence and the jurisdiction in which the offence occurred. These may include:
Improvement Notice
Infringement Notice
Prosecution
What is an Improvement Notice?
In Australia, an improvement notice is a formal legal instrument issued by a safety regulator (such as WorkSafe or SafeWork) to an employer or person conducting a business or undertaking (PCBU) when they have identified a safety or health issue in the workplace.
The improvement notice is a written document that outlines the issue identified by the regulator, the legislation or regulation that has been breached, and the actions required to rectify the issue. The notice will usually specify a timeframe for compliance and may also include details of any fines or penalties that may be imposed if the issue is not addressed.
Receiving an improvement notice can be a serious matter for employers and PCBUs, as failure to comply with the notice can result in fines, legal action or even prosecution. It is important that the notice is taken seriously, and that the actions required to rectify the issue are completed within the specified timeframe.
What is an Infringement Notice?
These are fines that can be issued on-the-spot for minor breaches of WHS laws. Infringement notices typically involve a fixed penalty amount.
What is a Prosecution?
This involves taking legal action against an individual or business for breaching WHS laws. If found guilty, a court may impose a fine or other penalties, such as imprisonment.
What is a Penalty Unit?
Some jurisdictions in Australia use a penalty unit system to calculate fines for breaches of WHS laws. The value of a penalty unit can vary between jurisdictions but is typically set by the government.
What other penalties are there?
In addition to fines, other penalties that may be imposed for breaches of WHS laws include enforceable undertakings, injunctions, and remedial orders.
It's important to note that fines for breaches of WHS laws can be significant and have a significant impact on individuals and businesses. It is therefore essential to ensure compliance with WHS laws and regulations to avoid any potential penalties.
Who is the State WHS Regulator in my state?
Each Australian state and territory has its own WHS regulator that is responsible for enforcing WHS laws and issuing fines. The State Regulators are as follows:
SafeWork NSW
WorkSafe Victoria
Workplace Health and Safety Queensland
SafeWork SA
WorkSafe WA
WorkSafe Tasmania
WorkSafe ACT
NT WorkSafe
and Comcare as the Federal regulator
Call us on 1300 553 371 or email info@proactivegroupau.com.au.   
Found this Helpful? Don't forget to share with you friends!