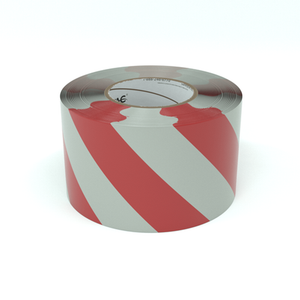 Key features include:
Proactive Group Australia supplies a range of SafetyTac® Glow Hazard Floor Tape to industries Australia wide. They are designed to suit every workplace.
SafetyTac® Glow Hazard floor marking tape is designed to draw attention to dangerous areas in the workplace, while also holding up to the tough conditions of an industrial facility. The two-tone stripe pattern comes in 3 colour options so you can highlight different types of hazards.
SafetyTac® Glow Hazard's durable material can withstand traffic and spills, and its reinforced rubber-based adhesive keeps it in place. SafetyTac® Glow Hazard's tapered edges allow wheels and pallets to slide over it without snagging, meaning the tape won't get damaged either. Combine with hazard signs to create a safer facility. Unlike our SafetyTac and SafetyTac Armor, the SafetyTac Glow Hazard has a matte finish instead of a glossy finish and alternates with a photo-luminescent material.
Order online today with Proactive Group Australia and we will dispatch your SafetyTac® Glow Hazard Floor Tape or Contact us on 1300 553 371 to discuss your requirements.
Click here to view our
Workplace Traffic Management Consulting Solutions
.