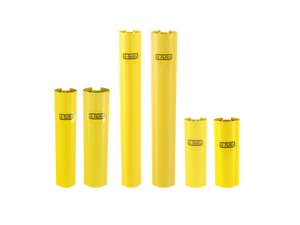 Key features include:
The flexible D-Flexx Alfa Rack Guard is an innovative protection for shelves. The impact angle is 90° and absorbs up to 400 Joules of Impact. Cost and time-consuming maintenance work will be reduced to the minimum. 
H = 1000 mm
W = 100-125 mm
The fixing material is always included in the delivery of D-Flexx Alfa Rack Guard.